Trinity Academy


A Christ-centered, college-preparatory education
for students committed to spiritual growth and academic excellence.
Academics
The average ACT score at Trinity is 25.4, compared to 21.1 nationally.
Spiritual Life
Spiritual life is the heart and soul of the school.
Fine Arts
Well over 50% of the student body is involved in band, vocal music, and theatre.
Athletics
Last year, Trinity had post-season championships in eight sports.
Trinity Academy K – 8
Coming soon! The Trinity tradition of excellence will soon be available for students kindergarten through 8th grade! Send us an email to be put on the waiting list.
Online Registration Forms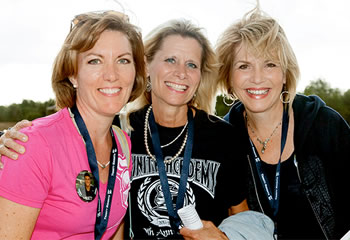 To complete Registration forms, click these links:
Parent Volunteers
Dillons Community Rewards
Daily Announcements
Click here for today's announcements.
Best Christian Workplace
Trinity has earned certification as a Best Christian Workplace by Best Christian Workplaces Institute! To receive certification, organizations must meet standards of excellence in eight areas: fantastic teams, life-giving work, outstanding talent, uplifting growth, rewarding compensation, inspirational leadership, sustainable strategy and healthy communication. Congrats, TA! To learn more, click here.
Mom's Knight Out

 Monday, September 21, 2015
An evening for Trinity moms and alumni moms
Botanica, 701 Amidon St.
Come enjoy the gardens at 6 p.m.,
followed by refreshments on the Terrace at 7:15 p.m.
Free admission
Refreshments served
RSVP to 634-0909 or wileye@trinityacademy.org
Wild Goose Chase

Saturday, September 12, 2015
6 p.m.
Start your engines and form your teams! Click here to see photos from last year's event!